Gamut Buildcon understands that the success of any project depends on having the right people with the right skills and expertise. That's why we offer a comprehensive range of manpower solutions, including recruitment, training and management services, to help our clients achieve their project goals. Our manpower solutions are designed to be flexible and scalable, to meet the evolving needs of our clients and projects. From project managers, engineers and supervisors, to skilled and unskilled workers, we have more than 3,000 workforces along with the expertise and experience to provide the manpower solutions that our clients need.
We have a rigorous selection process for our manpower solutions, which includes screening, testing, and background checks, to ensure that our clients get the best possible candidates for their projects. We are committed to investing in our people, providing ongoing training and development opportunities to ensure that our workforce stays up to date with the latest industry trends and best practices.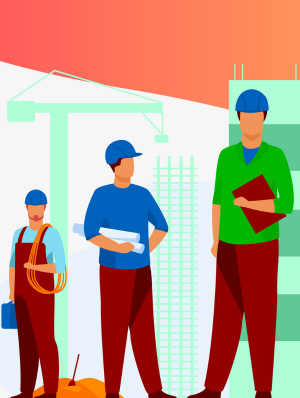 Skilled & Experienced Manpower Solutions for the Success of Your Project.
Qualities of Efficient Manpower