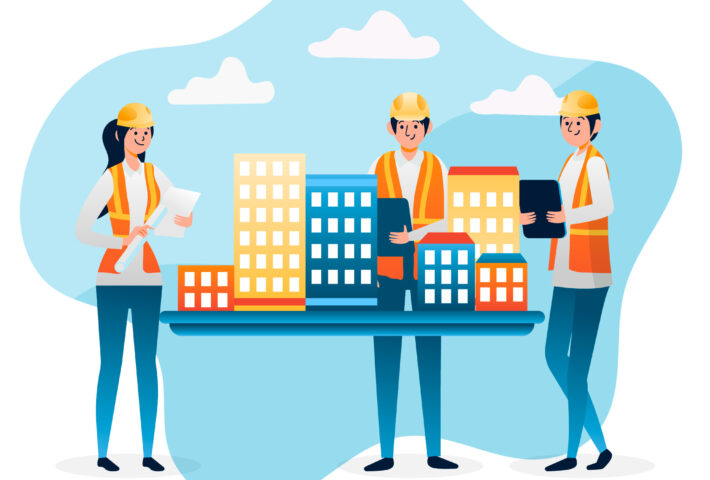 Delivering Excellence: How Gamut Buildcon Became the Best EPC Contractor Company in Delhi NCR, Noida and Gurgaon
In the world of construction and infrastructure development, excellence is not just a buzzword; it's a standard that defines the success and reputation of companies. One name that stands out prominently in this arena is Gamut Buildcon. With an unwavering commitment to quality, innovation, and customer satisfaction, Gamut Buildcon has emerged as the best EPC company in Delhi NCR, including Noida and Gurgaon. Let's delve into how Gamut Buildcon achieved this remarkable feat.
Setting the Foundations of Excellence
From its inception, Gamut Buildcon set out to redefine the benchmarks of excellence in the construction and engineering industry. The company's core philosophy revolves around merging cutting-edge technology with sustainable practices to deliver projects that meet and exceed client expectations. This dedication to excellence laid the foundation for the company's rapid ascent to becoming a leader in the EPC (Engineering, Procurement, and Construction) sector.
Uncompromising Quality Standards
One of the key factors that propelled Gamut Buildcon to the top echelons of the industry is its unwavering commitment to quality. The company understands that the quality of construction not only determines the structure's durability but also influences its occupants' safety and well-being. Gamut Buildcon employs a rigorous quality control process at every project stage to ensure top-notch quality. From material selection to execution, every aspect is meticulously monitored, leading to structures that stand the test of time.
Innovating with Technology
In today's rapidly evolving world, staying ahead requires embracing technological advancements. Gamut Buildcon recognized this early on and integrated the latest construction technologies into its operations. The company utilizes advanced project management software, Building Information Modeling (BIM), and other digital tools to streamline processes, enhance collaboration, and ensure precision in project execution. This expedites project timelines and minimizes errors, reducing overall costs.
Customer-Centric Approach
At the heart of Gamut Buildcon's success lies its customer-centric approach. The company believes understanding and exceeding client expectations is the cornerstone of any successful project. Every project undertaken by Gamut Buildcon begins with an in-depth consultation with the client to grasp their vision, requirements, and goals. This personalized approach allows the company to tailor its services to meet the unique needs of each project, leading to outcomes that consistently surpass expectations.
A Strong Presence Across Delhi NCR, Noida, and Gurgaon
What truly sets Gamut Buildcon apart is its strong presence and impact across Delhi NCR, Noida, and Gurgaon. Recognizing the region's potential for growth and development, the company strategically positioned itself to be at the forefront of shaping the landscape of these areas. This regional focus has allowed Gamut Buildcon to gain an in-depth understanding of the local dynamics, regulations, and challenges, enabling them to easily navigate complexities and deliver results that align with the region's unique characteristics.
Sustainable and Responsible Practices
In an era where environmental consciousness is paramount, Gamut Buildcon is a torchbearer of sustainable construction practices. The company integrates eco-friendly materials, energy-efficient technologies, and waste reduction strategies into its projects. By prioritizing sustainability, Gamut Buildcon contributes to a greener future and ensures that its projects stand as symbols of responsible development.
Recognitions and Milestones
Gamut Buildcon's journey to becoming the best EPC company in Delhi NCR, Noida and Gurgaon is adorned with numerous accolades and milestones. These recognitions are a testament to the company's unwavering commitment to excellence, innovation, and customer satisfaction. They serve as milestones that inspire the company to continue pushing boundaries and raising the bar in the industry.
In conclusion, Gamut Buildcon's ascent to becoming the best EPC company in Delhi NCR, Noida and Gurgaon results from its dedication to excellence in every aspect of its operations. From quality construction to technological innovation and a customer-centric approach, the company has set standards that others aspire to emulate. As the company continues to shape the future of infrastructure and construction, one thing remains certain: Gamut Buildcon's commitment to excellence will continue to be the guiding light illuminating the path to success.