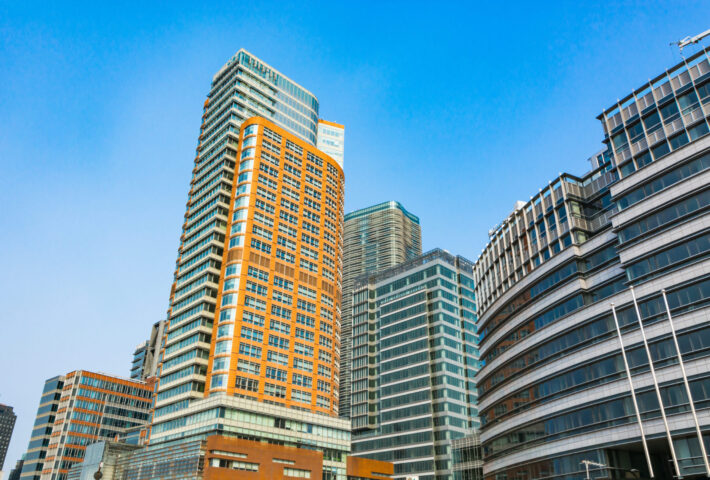 Building Dreams: Gamut Buildcon's Journey as the Top Builder in Gurgaon, Noida & Delhi NCR
As the top builder in Gurgaon, Noida, and Delhi, Gamut Buildcon has continuously distinguished itself in the vibrant urban scene of Delhi NCR, where aspirations of opulent living and cutting-edge facilities are born. In the very competitive National Capital Region real estate market, Gamut Buildcon has made a name for itself with an uncompromising dedication to quality, innovation, and client satisfaction. In this blog, let's discover what makes them the best builders and why you should consider us.
The Birth of Excellence
The idea behind Gamut Buildcon's tale is simple, yet it has deep implications: creating dreams, not just structures. Our extraordinary success has been fuelled by the unwavering commitment to ethics and excellence. We started off with the goal of building architecture that would completely change the Delhi NCR skyline, and we have advanced steadily ever since.
Ascending to the Pinnacle
Gamut Buildcon's relentless quest for perfection sets them apart from others as a leading builder in Delhi NCR, Gurgaon, and Noida. We have continuously created works of art that perfectly combine sustainability, use, and beauty. We have a diverse portfolio that meets the demands of modern urban life, ranging from luxurious residential flats to state-of-the-art commercial facilities.
Quality That Speaks Volumes
Unwavering dedication to quality is one of the main reasons Gamut Buildcon is regarded as the top builder in Delhi NCR. We understand that a dream house symbolises the feelings and goals of the people who will live there, and it's not just about bricks and mortar. Every project that Gamut Buildcon works on is a testament to the commitment to quality in amenities, design, and construction.
Innovative Ingenuity
Innovation is essential to staying at the top of a constantly changing real estate market. To create projects that stand out, Gamut Buildcon has continuously adopted cutting-edge technology and contemporary building methods. We have led the way in introducing environmentally friendly and sustainable practices into their building procedures, creating new standards for the sector that others can only aspire to.
Customer-Centric Approach
Being the top builder in Noida, Gurgaon, and Delhi, NCR requires more than just building amazing buildings—it also requires establishing enduring connections. Gamut Buildcon has always centred its business on the needs of its clients. We truly feel that each and every happy client not only attests to their competence but also provides a constant source of motivation for their future projects.
Keeping Promises
We have gained the confidence of investors and homeowners by keeping to project schedules. In the real estate industry, where project delays are typical, this is an uncommon attribute. Our reputation as the top builder in Delhi NCR has been cemented by their ability to fulfil deadlines, which has made them the chosen option for many.
Excellence in Residential and Commercial Domains
The diverse portfolio of Gamut Buildcon includes both residential and commercial projects that serve various market niches. Our commercial areas are intended to fulfil the demands of contemporary enterprises, while the residential complexes provide an opulent and pleasant living environment. Furthermore, we offer the know-how to design the perfect setting, whether it is a luxury apartment or a cutting-edge office.
Conclusion
To sum up, Gamut Buildcon's ascent to the top of the construction industry in Delhi, Gurgaon, and Noida is evidence of its commitment to excellence, innovation, and client happiness. Homeowners and investors choose us because of our constant dedication to providing quality in every project, our customer-centric approach, and our ability to create new industry norms. In addition to being a builder, Gamut Buildcon represents confidence and hope for a better future for the residents of Delhi NCR. Get in touch with us today if you need construction services!