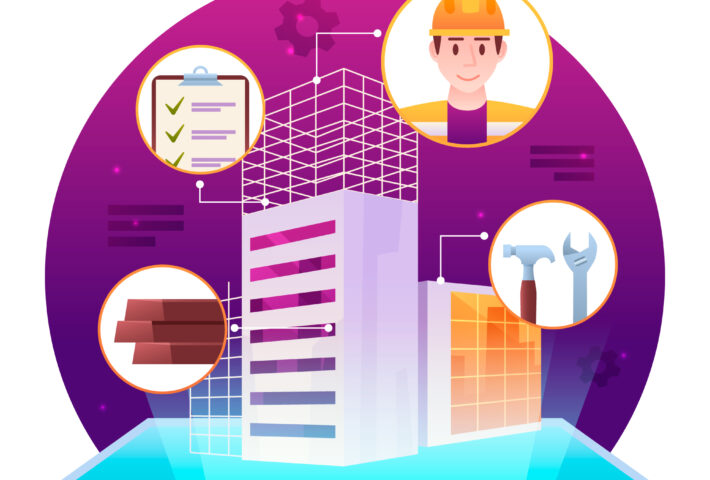 Crafting Skylines: Gamut Buildcon's Journey to Being the Top Civil Engineering and Construction Company in Gurgaon, Noida & Delhi NCR, India
In the ever-evolving landscape of urban development in India, few companies have managed to carve out a niche for themselves as prominently as Gamut Buildcon. Gamut Buildcon has distinguished itself as a top civil construction company in Gurgaon, Noida and Delhi NCR. In this blog, we will look into how this extraordinary business has become the best in its industry by constantly delivering excellence in civil engineering and construction.
Gamut Buildcon: Setting the Bar High
• The Ascendant's Journey
The path taken by Gamut Buildcon to become the top civil construction company in Gurgaon, Noida and Delhi NCR has been characterized by devotion, innovation, and a focus on quality.Founded with a vision to transform the construction industry, the company has steadily climbed the ladder of success, driven by a passion for creating iconic structures that stand the test of time.
• A Multidisciplinary Approach
Gamut Buildcon's holistic approach to civil engineering and construction is one of the distinctive features that sets it apart. The organization offers services in a variety of fields, including infrastructure projects, retail, commercial, and industrial. Because of their adaptability, they have been able to meet a variety of client needs and continue to be a top choice across numerous industries.
Leading & Top Civil Construction Company in Delhi NCR
• Precision and accuracy
The dedication to excellence at Gamut Buildcon is unshakeable. To ensure that every project they take on reaches the greatest levels of quality and precision, they use cutting-edge technology and the best methods available. They have established themselves as the top civil construction company in Delhi NCR because of their meticulous attention to detail.
• Innovative Approaches
Innovation is essential in the quick-paced field of civil engineering. Gamut Buildcon consistently uses cutting-edge building methods and materials to stay ahead of the curve. This improves the structures' toughness while also making them more environmentally friendly and environmentally sustainable.
Top Civil Construction Company in Delhi NCR
• Urban Transformation in Gurgaon
The Millennium City, often known as Gurgaon, has experienced incredible expansion in recent years. By taking on difficult projects that have changed the city's skyline, Gamut Buildcon has played a crucial part in this urban development. They are now recognized as the leading civil engineering business in Gurgaon thanks to their dedication to quality.
• Quick Delivery
The capacity of Gamut Buildcon to complete projects on time is one of their defining characteristics. Their dedication to keeping deadlines has set them apart from their rivals in a sector where delays may be expensive. Because of their dependability, they have gained the respect of both clients and partners in Gurgaon.
Initiatives in sustainability and CSR
Gamut Buildcon is committed to sustainable processes and giving back to the community in addition to building structures. They actively participate in programs that advance sustainability of the environment, healthcare, and education. They take their corporate social responsibility (CSR) seriously. Gamut Buildcon is dedicated to using green building techniques as a leading civil construction company. To minimize environmental effect and assist clients in making long-term operational cost savings, they incorporate environmentally friendly materials and energy-saving equipment into their projects.
Awards and Recognitions
The journey to the top is often marked by recognition from peers and industry experts. Gamut Buildcon has earned numerous awards and accolades for their outstanding work in civil engineering and construction. These awards serve as a testament to their dedication to excellence.
Gamut Buildcon has distinguished itself as the top civil construction company in Gurgaon, Noida and Delhi NCR by ascending to the top of the industry. They stand out from the competition thanks to their dedication to excellence, innovation, sustainability, and community development.
Gamut Buildcon will definitely continue to play a crucial role in influencing the landscapes of these cities as they develop and change. Their journey, distinguished by excellence and the desire to build dreams, is proof of what can be accomplished in the field of civil engineering and construction when passion, devotion, and invention are combined.