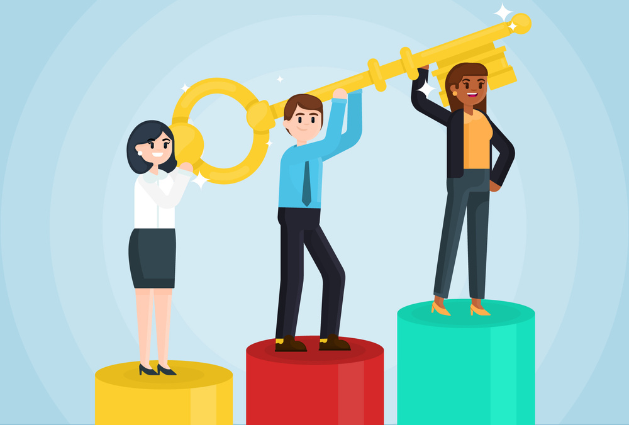 From Vision to Reality: The Journey of a Turnkey Construction Projects Contract Solutions
Introduction
A turnkey project is a comprehensive solution in which a contractor is in charge of managing the whole undertaking from start to finish. Because customers can rely on one organisation to manage all part of the project, this strategy provides clients a simplified and hassle-free experience. A turnkey project goes through a number of stages, each of which helps to turn an idea into a livable reality. This article examines the crucial phases of a turnkey project's journey, stressing the obstacles, solutions, and results that influence its course.
 A turnkey project's first phase is known as project initiation. Here, the contractor does a complete evaluation after the customer discusses their vision and requirements with them. This evaluation include figuring out the project's scope, setting a budget, and identifying project milestones. To achieve a clear understanding of the project objectives at this point, effective communication and collaboration between the client and the contractor are essential.
After a project is started, the planning and design phase gets underway. The contractor works with architects, engineers, and other experts to create thorough designs, drawings, and specifications. A lot of study is done at this phase, taking zoning laws, environmental impacts, and structural viability into account. In order to maximise the design and accommodate the client's preferences, the contractor collaborates closely with them.
Procurement and Resource Management:
Following the design phase, these processes get started. The contractor chooses and acquires the essential supplies, tools, and labour for the job. To ensure smooth progress, resource management must be effective and include timely supply and quality monitoring. To keep the project moving forward, suppliers and subcontractors must be effectively coordinated.
Construction and Execution:
Project development begins throughout the building and execution stages. Assuring respect to timetables, safety rules, and quality standards, the contractor supervises the building process. To quickly fix any concerns, it is crucial to closely monitor the progress being made, conduct routine inspections, and use effective problem-solving techniques. Maintaining openness and ensuring customer satisfaction requires regular client communication, which includes progress updates and on-site visits.
Testing and Commissioning:
Comprehensive testing and commissioning are performed after the building phase is over. This involves testing the efficiency of several systems, including the electrical, plumbing, HVAC, and security. To guarantee that all components are correctly fitted, seamlessly integrated, and completely operational, the contractor closely collaborates with specialists. Making sure the project complies with industry standards and the client's expectations requires testing and commissioning.
Handover and Project Closure:
 Handover and project closure are the latter stages of a turnkey project. The contractor does a thorough final inspection and resolves any unresolved problems. The project is formally handed over to the client together with all pertinent paperwork, warranties, and care guides. When the client expresses their pleasure and formally takes ownership, the project is deemed finished.
Conclusion:
From project start to ultimate handover, a turnkey project goes through a number of stages that include planning, design, procurement, construction, testing, and commissioning.